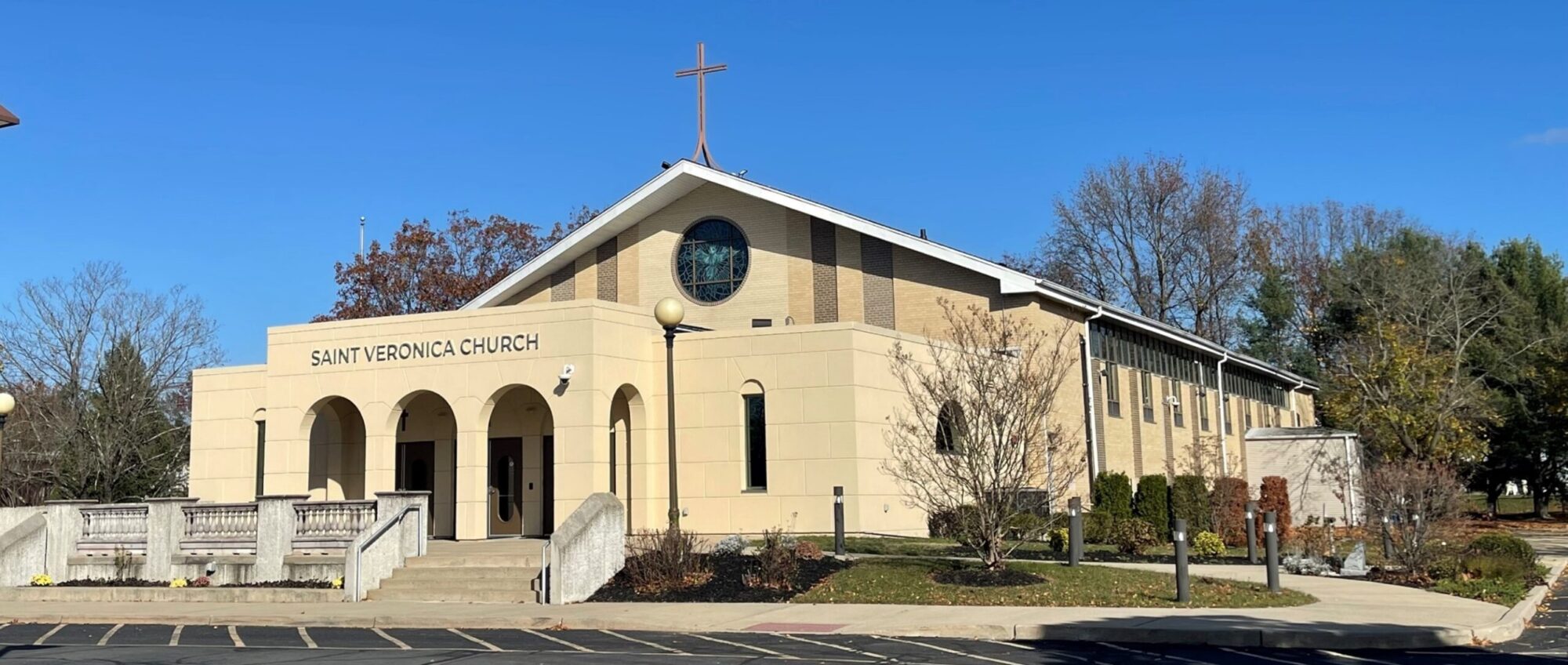 Welcome to our Parish Website
May we be of help to you, as you check our website for information about our parish community.  The data and information that you will find are not indicative of who or what we are.  Technology may have lessened somehow our physical interactions, but has added a different layer to our personal relationships, as followers of Jesus, our Savior.
So, come and visit our Church here in Howell, New Jersey.  Join us for our liturgies and sacraments.  Say a prayer to St. Veronica, our Patroness.  And, express your faith and your love as you use your time, develop your talent, and generously share from your resources.
God loves you always and in all ways! Rev. Peter James R. Alindogan
---
St. Veronica Parish Mission Statement
We, the Parish Family of Saint Veronica,
are called through Baptism to proclaim the Gospel of Jesus Christ in faith, hope and love.
We strive toward deeper conversion by active participation in the Eucharist
and by being good stewards to one another.
Through vibrant evangelization, a welcoming community and Spirit-led service
we continually challenge ourselves to bear the face of Jesus
like our patroness did as we journey together in unity,
to the glory and honor of God.
---

For more information about the Eucharistic Revival, The Eucharistic Miracles Exhibit and the Eucharist Pilgrimage and Eucharistic Congress in Indiana please click on the National Eucharistic Revival picture which will redirect you to our Adult Faith Formation page.
---

CALENDAR OF UPCOMING EVENTS
September 24:

Baptism workshop

at 7:30PM in the Narthex. Please call the office to sign up.

September 26:

First Eucharist and Reconciliation Meeting

 

on Tuesday, 9/26/23

at 6:00PM in the Church. All 2nd grade parents ad children are required to attend.

October 1:

Respect Life Rosary

in honor of Respect Life Sunday will be held at 1:30PM at Mary's Grotto

(next to former rectory). Please consider joining us as we pray in thanks for the gift of life from Conception until natural death. Please bring a chair if you need one. If raining, we will meet in the church.

October 2-4:

Religious Education

classes begin at 4:30PM on Monday, Tuesday and Wednesday. If you have not yet registered please call the Religious Education office.

October 6:

1st Friday Mass of the Month

at 12:00PM in the church for the Sacred Heart of Jesus.

October 7:

Communion Breakfast and Faith Filled Talk

All parishioners are invited to our

Communion Breakfast and Faith Filled Talk 

on Saturday, Oct. 7. Join us for Mass at 8:00AM, Breakfast to follow at 8:45AM and a faith-filled talk at 10:00AM in the Parish hall.  Following breakfast, Father PJ and a Joe Klecko will give short presentations on our Catholic Faith.  This is both a community building and faith building event. Come join us and bring the whole family.




Registration will be necessary so we have a head count for breakfast. If you plan on attending,  please email

adultfaithformation@stveronica.com

(please include your name and how many will be attending)

October 7:

Respect Life Ministry

Educational Display of what Topics fall under Respect Life will be in the Narthex of the Church for 1 week, Oct 7-15

October 7:

Blessing of the Animals

In honor of the Feast of St Francis the Blessing of the Animals will take place at 1:00PM at fenced in field also called the mall. All parishioners and our pet friends are invited to attend

October 15:

Catechetical Sunday.

Blessing of all catechists and volunteers involved in faith formation ministries will take place at the 10:00AM Mass. Refreshments to follow in the Parish Hall. This year's theme is "Come to me all you who labor and are burdened." Catechetical Sunday is a wonderful opportunity to reflect on the role

that each person plays, by virtue of Baptism, in handing on the faith and being a witness to the Gospel

October 15: Thank you and Hospitality Sunday.

Join us for refreshments in the Parish Hall after the 7:30AM and 10:00AM Masses.

October 17: Confirmation Meeting.

Initial Confirmation meeting will be held on Tuesday 10/17/23 in the Church. ALL Confirmation parents and sponsors are required to attend.
Parishioners! Please update your contact Information:
So that we can better inform you, please help us update the St. Veronica Parish Data Base by updating your contact information using the UPDATE FORM.
Update forms are also available in the Narthex.
---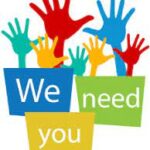 Volunteers:
Stewardship is a Way of Life. Stewardship means that we recognize all we are and all we have is a gift from God. Volunteers are important to St. Veronica Parish! Volunteers share their precious time and God given talents, gifts, skills and abilities to participate in and support the life of the parish.
If you would like to volunteer, please fill out a  volunteer form.
---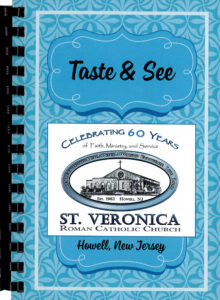 Recipe books are available for purchase in the Parish Office for $20.00 each.
Books are available to purchase on line and can be picked up at the parish office.
Click here to purchase your 60th Anniversary Cookbook.
---
Sponsorship opportunities: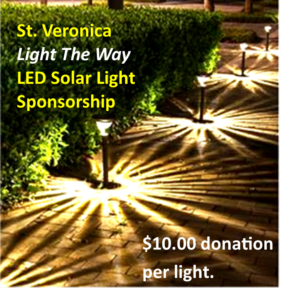 156 lights sponsored!
Help us "Light the Way" on the St Veronica's Parish campus by bringing light to the paths and sidewalks of our buildings. You can sponsor a LED solar light for $10 donation per light. Lights can be sponsored in memory of, in honor of , or for a special intention. To sponsor, please complete the Online form or visit the parish office.
---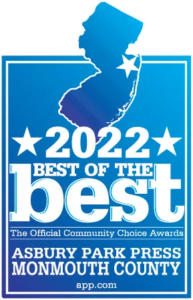 2022 winner of the Best of the Best of Monmouth County
from the Asbury Park Press
St. Veronica was voted best place to worship in the 2022, Best of the Best of Monmouth County from the Asbury Park Press. We are blessed with amazing priests, faithful and loving parishioners, and dedicated volunteers and staff. All glory to God!