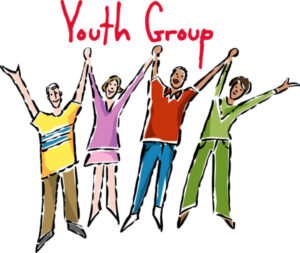 Youth Ministry takes many forms here at St. Veronica Parish.  Our young people participate in the Mass as cantors and musicians, as ushers, as lectors, and as gift bearers.  A special ministry which involves many of our children and teens is that of altar serving.  Teens and children also have opportunities to become involved in parish events throughout the year, such as the Christmas Giving Tree, decorating the church for Christmas and Easter, the Corpus Christi Procession, proclaiming the Word of God at the Easter Vigil, serving at the Knights of Columbus Memorial Day breakfast, just to name a few.
Many teenagers also volunteer their time as Teacher helpers in our Religious Education program and during our annual Vacation Bible School.
High School Youth Group – This group is for teens in Grades 6-12.
High School Youth is off for the summer (July-August).
High School Youth Group meets every other Sunday in the Parish Hall located in the Parish Center from 6:00PM to 7:30PM, immediately following the 5:00PM Mass, from mid-September to mid-May.
Registration forms for both youth groups may be obtained by contacting the Religious Education Office.
Please call 732-364-4137 x255 or email religioused@stveronica.com