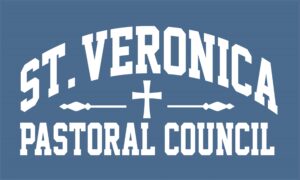 St. Veronica Parish Mission Statement
We, the Parish Family of Saint Veronica, are called through Baptism to proclaim the Gospel of Jesus Christ in faith, hope and love. We strive toward deeper conversion by active participation in the Eucharist and by being good stewards to one another. Through vibrant evangelization, a welcoming community and Spirit-led service we continually challenge ourselves to bear the face of Jesus like our patroness did as we journey together in unity,
to the glory and honor of God.
The Parish Pastoral Council meets regularly and as needed.
Members:  Pat Bigg, Mark Bonjavanni, Chris Fenimore, Gail Kohan, Ed Monti, Bob Morris, Marietta Racancoj, Theresa Pettignano
Ex officio members: 
Fr. PJ Alindogan, Fr. John Chang, Denise Daye and Peter Bernot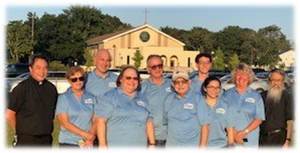 What is the Parish Pastoral Council?  The Parish Pastoral Council serves as a way for the Church to gather several perspectives from members of the community about topics regarding the Parish.  In this case, the Parish Pastoral Council is administering a community event with the purpose of defining an all-encompassing vision for our future as well as creating a unifying mission statement for our Church.
More information can be found by contacting the parish office: Phone:  732-363-4200 or by emailing  office@stveronica.com
You can also reach out to our fellow parishioners and current members of the Parish Pastoral Council pictured above.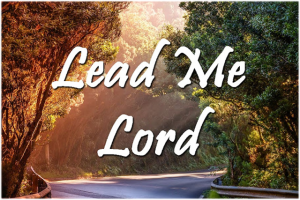 Bulletin Communications from the Pastoral Council:
February 15, 2023 St. Veronica Pastoral Council Report
October 4, 2022 St. Veronica's Pastoral Parish Council 2022 Report
October 3, 2021 Different Forms of Leadership in a Parish Community
September 26, 2021 Parish Stewardship
September 19, 2021 The Importance of the Word in Parish Life
September 12, 2021 Parish Evangelization
September 5, 2021 Worship and Our Parish
August 29, 2021 Community and Service in Parish Life
August 22, 2021 Parish Assembly