Religious Education Mission Statement
The Religious Education Program at St. Veronica Parish seeks to instill in students from First to Eighth Grade a deep love for Jesus Christ and the Catholic Church.  Our goal is, that through prayer, Scripture, faith education, service to others, and the celebration of the Sacraments, students will become alive in their Catholic faith and desire to serve God and His Church.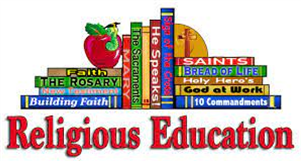 Coordinator of Religious Education and Youth Ministry:
Mira Welnowska
RE Support Staff: Sharon Krause
Contact Information for Religious Education:
732-364-4137 or email religioused@stveronica.com
Office Hours: Monday 1:00PM – 4:00PM, Tuesday & Wednesday 10:00AM-4:00PM, Thursday 10:00AM-3:00PM | Friday – Closed
---
UPCOMING EVENTS & MEETINGS:
Advent Confession:
Monday, December 4 to Wednesday, December 6 from 5:00PM to 7:00PM grades 3 through 8 will participate in confession during class hours.
Second Nativity Rehearsal:                                                                                                                     
Wednesday, Dec. 6 from 5:30 PM – 6:15 PM, rehearsal is in the church.
Live Nativity:
Saturday, December 9 at 4:00PM Mass in the Church. Children in grade 2 will be performing the Live Nativity during and after Mass.
---
The Religious Education program begins each year in October and ends in mid-May.  Students in Grades 3 through 8 are offered the opportunity to receive the Sacrament of Reconciliation throughout the year.
First Sacrament of Reconciliation is celebrated in December of Grade Two, and First Holy Communion in May of Grade Two.  The Sacrament of Confirmation is celebrated in May of Eighth Grade.  Sacraments are preceded by a two-year preparation program.
Mass attendance is required of all religious education students.

Registration 2023-2024 information is listed below.
---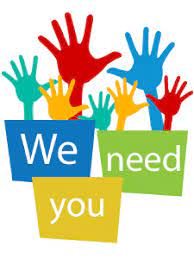 Volunteers Needed!
To discuss becoming a RE volunteer, contact the RE Office. Thank you!

Catechists/Teacher: St. Veronica's Religious Education Program needs Teachers to teach weekly from October to May.  All Grades are available.
Catechist substitute: Subs are needed when a teacher or aide calls in sick. This volunteer opportunity is usually once-twice a month.
Teacher Aides: A teacher aide assists the catechist/teacher in the classroom and can also assist with the student's arrival & dismissal.
Hall Monitor: You are the Angel Patrol and are needed to help out with checking identification of people in the building and monitoring the hall ways and entrances/exits during class and at arrival and dismissal. This does not involve teaching classes.
Parent Helper at RE Events: Adults are needed to assist the RE office with special events such sacraments, meetings, retreats and RE related programs.
---
Registration Information:
Registration for the 2023-2024 RE program is now open.
After all requirements from the previous year 2022-2023 are met and verified by the RE staff and all back tuition is paid in full you will receive a link to register for Fall 2023-2024 classes.
If you are a new parishioner of St. Veronica's or have a special circumstance, please contact the Religious Education office for information.
Religious Education Classes begin week of October 2-4 and end in May 2024.
Tuition:
Tuition: One child $250, Two children $350, Three children $450, Four or more children $550.
Discount of $50 applied to all re-registrations received by Aug 31, 2023.
Sacramental Fee: $50 for Grades 2 and Grade 8 (Grade 8 fee is paid in Grade 7 since Confirmation is a two year program)