Mission Statement
The Religious Education Program at St. Veronica Parish seeks to instill in students from First to Eighth Grade a deep love for Jesus Christ and the Catholic Church.  Our goal is, that through prayer, Scripture, faith education, service to others, and the celebration of the Sacraments, students will become alive in their Catholic faith and desire to serve God and His Church.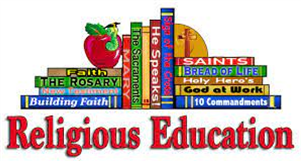 The Religious Education program begins each year in October and ends in mid-May.  Students in Grades 3 through 8 are offered the opportunity to receive the Sacrament of Reconciliation throughout the year.
First Sacrament of Reconciliation is celebrated in December of Grade Two, and First Holy Communion in May of Grade Two.  The Sacrament of Confirmation is celebrated in May of Eighth Grade.  Sacraments are preceded by a two-year preparation program. Mass attendance is required of all religious education students.
Coordinator of Religious Education: Stacey Schear
732-364-4137 or email religioused@stveronica.com
Office Hours: Monday – Wednesday 10am-4:00pm | Thursday & Friday by appointment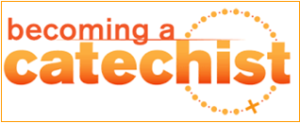 Catechists Needed! 
St. Veronica's Religious Education Program needs catechists to volunteers to teach weekly from October to May. All Grades are available at this time.
To discuss becoming a catechist, contact the RE Office.
---
WE NEED ANGEL PATROL VOLUNTEERS!

Please contact religioused@stveronica.com to sign up!
---
Registration Information: Registration for the fall begins online in May each year. Payment is processed through the ParishSoft Online Giving Portal. Please create an online giving account so that your tuition payment can be processed. After your registration form is verified and approved, you will receive a link to pay the 2022-2023 Religious Education Tuition at that time you can set up a tuition payment plan. A non-refundable $100 registration deposit is required per family at time of registration. A late fee is incurred for all registrations received after July 15.
Registration for the 2022/2023 schoolyear is closed. If you are a new parishioner of St. Veronica's, please contact the Religious Education office for information.
Religious Education Classes begin the first week of October.  2022-2023 RE Calendar
Tuition:
It was necessary to increase tuition for the coming year to cover program costs.
Tuition: One child $200, Two children $300, Three children $400, Four or more children $500.
Sacramental Fee: $50 for Grades 2 and Grade 8 (Grade 8 will be paid in Grade 7 since it is a two year program)